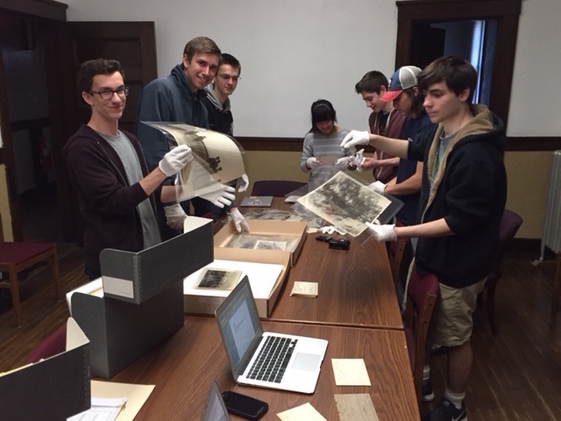 Atop four Wayland road signs rest the names of mystery men who most locals only occasionally consider. The memorial nameplates for Spencer Richardson, Joseph Loggie, Albert Ringer, and Charles Alward have silently witnessed nearly a century of local changes, but bear only a hint of the four men's connections to the past: "World War I". Who were these guys and what are their stories? Who loved and nurtured them, bid them farewell as they shipped out, and then wept when each prematurely died?
The Wayland High School History Project and our partners at the Wayland Historical Society have breathed some life into these names, along with a handful of other World War I soldiers, in volume VIII of our local history archive Doughboys of Wayland. Last year (2015) we examined the WWI homefront through the person of radical suffragist Jessica Henderson, and the two sites together compose Over here and over there: Wayland of the Great War.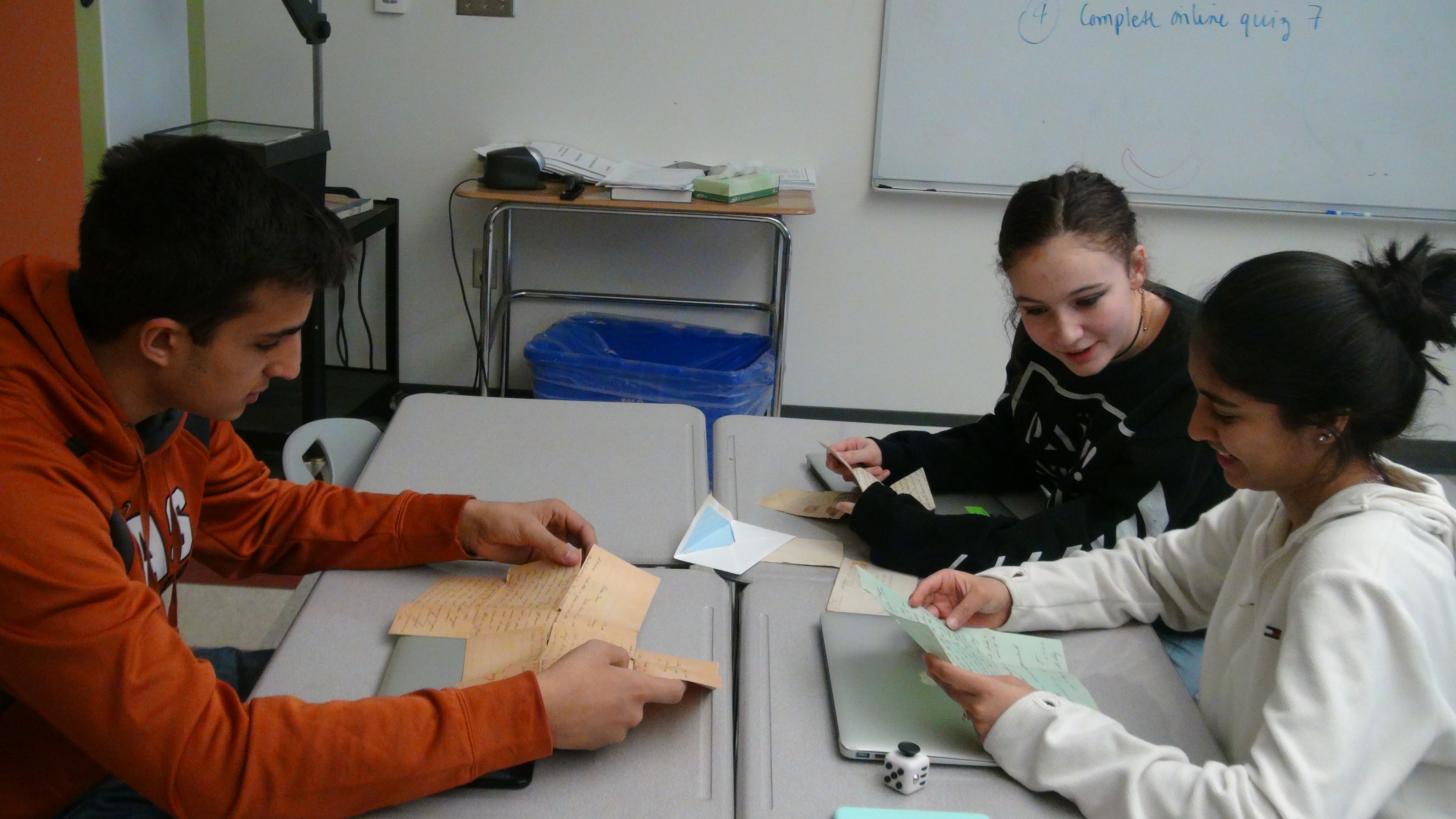 Exploring local sources, oral history, ancestry.com, newspaper databases, Wayland Town Reports, the Massachusetts National Guard Archives in Concord, and much more, some 45 Wayland High juniors crafted brief biographies of sixteen men who joined the services a century ago. As with prior volumes, a key feature of our work is the inclusion of the digital archive that research teams uncovered, which includes the riveting war journal of Charles Alward, killed in France a mere month before Armistice Day. Reading his daily entries provides a glimpse into the brutally ugly trench life, his death forthcoming like an approaching freight train.